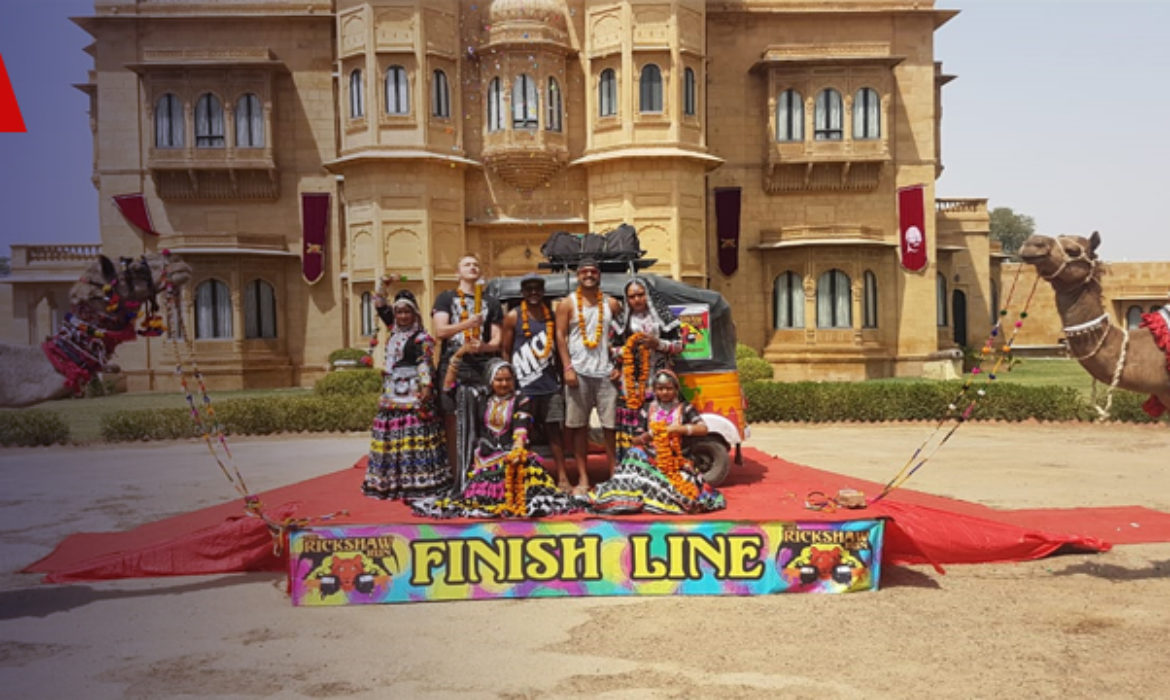 The Rickshaw Run – a 3000-kilometer rally in a 7-horsepower cake tin on wheels!
In April 2018, one of our Consultants Cei Beck, spent 14 days racing across India in a 7-horsepower rickshaw to raise money and awareness for Pancreatic and Testicular Cancer. In total, Cei and his team raised a phenomenal $6,000NZD for the charities. Below is Cei's story:
"With no set route, no back up plan and no way of knowing if our Rickshaw, "Ricksesh" will stand the test of time, we along with 73 other worse-for-wear teams, set off from Fort Kochi and drove 3000-3500km to Jaisalmer. In total 72 of the 74 Rickshaws made it across the finish line and I'm glad to say that "Rickesh" was one of them (despite melted spark plugs, snapped clutch cables, worn wheel bearings, a dirty carburettor, a loose harness, slipping handles, a smashed wing mirror, dented body work, a torn underside and a belligerent gear box).
On the physical and emotional side there was nothing more than; a few scrapes, several large bruises, a cheeky roll, an intimate encounter with a motorbike, a new found reverence for cows and resoundingly shattered driving confidence.
All in all, a sweaty, dusty, petrol fume, oil filled adventure whilst raising money and awareness for two very worthy charities."
Related Posts