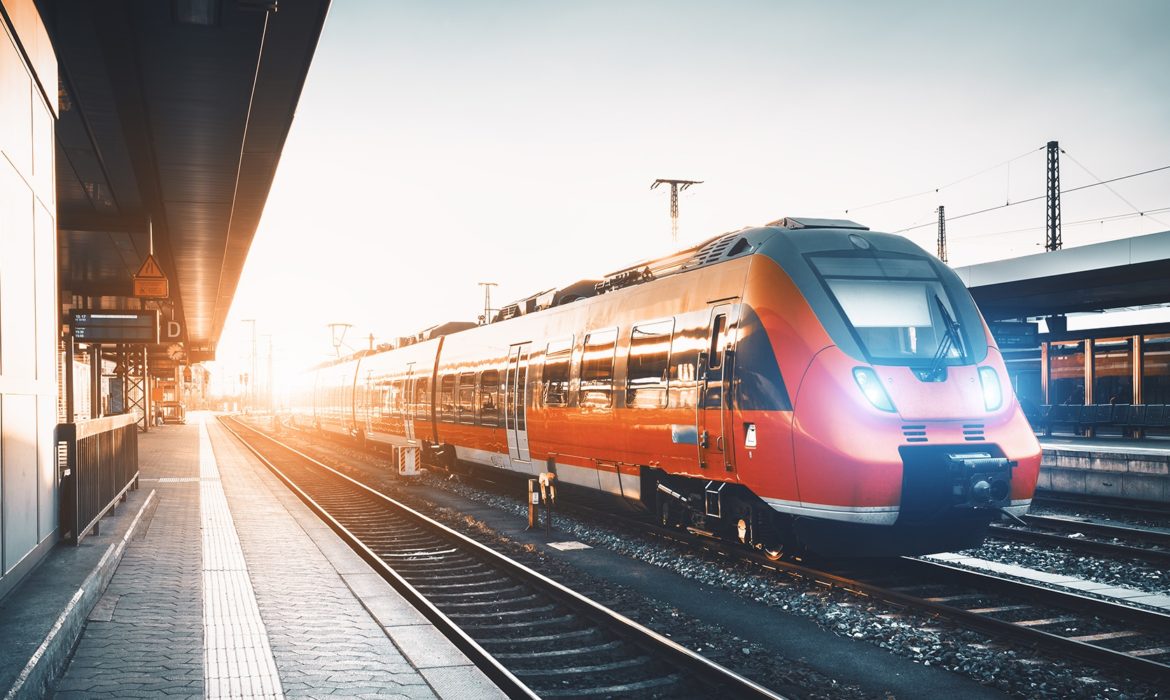 Phil Bulman is a partner and transportation sector specialist at Vendigital. He recently shared his insights with Rail Professional.
Some massive changes have affected Britain's rail network since the start of March, when the Government first introduced Emergency Measures Agreements (EMA); effectively instructing train operating companies (TOCs) to 'stay put and keep services running'. In a single step, the old franchise-based operating model was swept aside, with its promise of dividends and management fees, and in the short term at least, replaced by what is effectively a nationalised rail network, paid for by the taxpayer.
​Based on analysis of ORR and passenger revenue data, these EMAs are likely to cost the Government £20 billion in 2020 (£13 billion more than in 2019) and they must therefore be considered unsustainable. But what will replace them?
​Train operators have more than enough on their plate at the moment; trying to manage current Covid-19 guidelines, keeping passengers and staff safe, whilst demonstrating to the Department for Transport (DfT) that they are delivering value for money during the current EMA period. They are also considering the future and how to survive, with ongoing significant reductions in passenger travel and revenues. However, with the current EMA periods due to expire in late September, and relaxation of lockdown restrictions underway, there is no time to waste in planning for the future.
​Industry forecasts suggest that demand for rail services will remain low for some time yet, and may never recover to levels seen before the onset of Covid-19. Industry forecasts suggest that even once a vaccine is found and social distancing measures are relaxed, demand for rail services will increase, but could still remain 20-30 per cent down on pre-pandemic levels. With more people working from home and choosing to avoid public transport, new habits are being formed that will bring lasting change for the industry.
​Based on this vision of the 'new normal', Vendigital's industry modelling suggests that additional funding of £4 billion per annum would have to be met by Government, just to keep things going. But can the industry really expect tax payers to continue to foot the bill and if so, for how long? It is rapidly becoming clear that going back to the way things were will not be commercially viable. Instead the industry has an opportunity, and imperative, to reinvent itself.
​This reinvention will involve moving to new contractual and operating models that support a significant reduction in running costs. The long-awaited Williams Review is expected to make similar recommendations for changes in contract structures and incentives and given the current enforced replacement of previous franchise contracts, now is the perfect time for their implementation. But will TOCs and multiple operator companies be ready and able to take advantage of the changes?
​Naturally, there has been much speculation about the Review's recommendations, and the degree to which they have been further complicated by the impact of Covid-19. Many industry analysts believe there will be a new national rail body, overseeing a more flexible service contract model, with operator incentives built in to help optimise performance, drive revenues and reduce costs. Others think it is possible that the old franchise model could re-emerge, although most agree that the inability of anyone to trust an accurate revenue baseline, which would underpin any franchise, could rule this one out. Nationalisation, with the Government as operator of last resort, could also feature among the Review's recommendations. Another option could extend the new Network Rail regional structure to encompass managing both track and trains, with new operator contracts let and managed regionally.
​Whatever the outcome of the Review, when designing new contracts and structures, in order to deliver a sustainable new normal, some key elements should be included. Firstly, operators should be given a wider remit, over a longer duration, to allow for larger transformation to be delivered and embedded. There should also be appropriate pressure on operators to deliver improvements and value for money on a long-term basis. Secondly, ensuring that new structures encourage a joined-up approach to management of cost for track and train. The example of Japan is looked at regularly, where operators are guardians of both rail services and infrastructure, and benefit from greater control over their assets and all associated costs and revenues. Thirdly, getting the right balance of regional decision-making and control, whilst using the benefits of scale, which would perhaps require consolidation of current TOCs (often seen as sub-scale), or some shared service provision for key functions including procurement, aligning the objectives of both Network Rail and operators.
​Fourthly, adapting to the new normal is going to require considerable vision and a desire to influence the industry of the future. Some operators could fail, while others lead the way to a greener, more efficient rail network. To improve their chances of success, TOCs and multi-operator companies will need to adopt a more flexible way of working; using dynamic pricing to match passenger preferences and optimise revenues, as well as flexing routes and service levels. Currently held back by short-term contracts, operating companies will need to take a longer-term view and be prepared to embrace automation and low-carbon technologies aimed at improving efficiency and giving passenger services a competitive edge. They should also undertake a strategic review of costs to identify synergic opportunities and explore ways to right size the workforce. In an industry where any decisions affecting workers' rights are highly sensitive, this is going to require a change of mindset and the support of trade unions. Failing to act now could make it harder for operators to stay competitive.
​Finally, some believe that competition is also a critical requirement to ensure sustainable performance and viability of Britain's rail network, but making it part of the new operating model won't be easy. Passengers want cost-effective and efficient services, and they expect to be able to switch operator too. Achieving this degree of competition across the network will be challenging in a fragmented industry where resources, such as depots and electrified lines, at one part of the network are vastly different from those at another. The new operating system must find a way to address this lack of uniformity, while incentivising operators and supporting collaboration.
Try Vendigital's sliding calculator here to see how falling passenger numbers will impact TOC profitability.
Related Posts