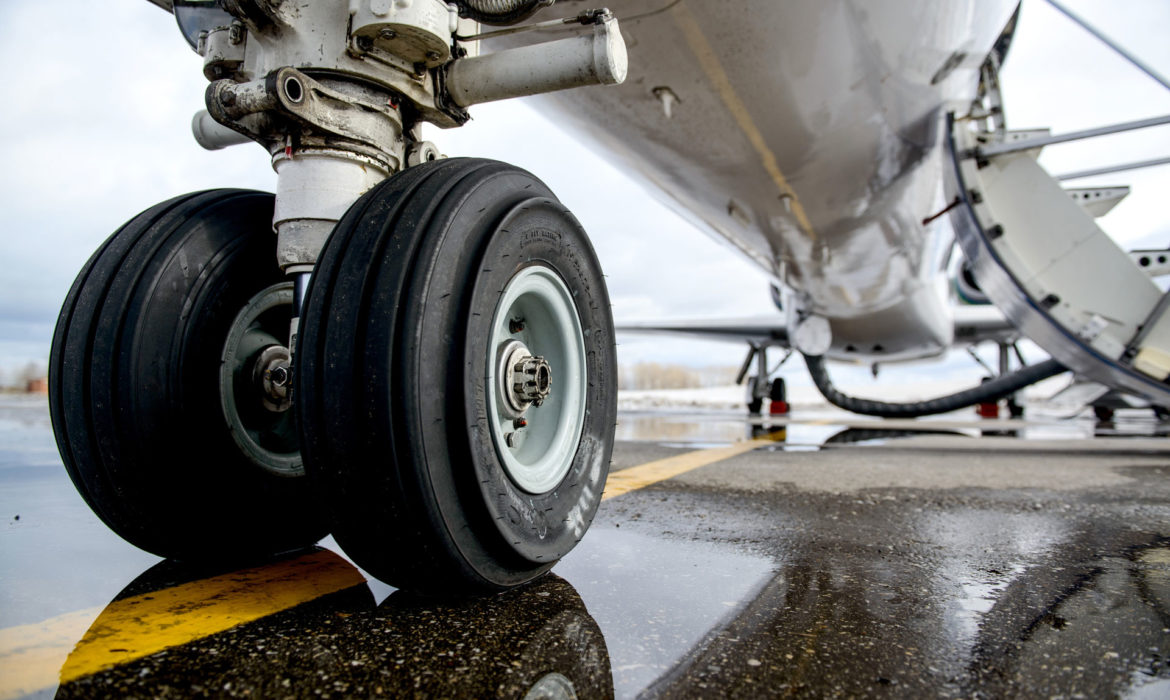 What are the key factors behind the growth of the aerospace aftermarket, and who are its winners and losers?
Head of aerospace Paul Adams shares his thoughts at Aerospace here.
PAUL ADAMS, Head of Aerospace at management consultancy, Vendigital, looks at the growing market for airline aftercare services.
Airlines and original equipment manufacturers (OEMs) are increasingly taking advantage of high aircraft delivery volumes by investing in aftermarket services, enticed by the opportunity to take greater control of the value chain and refocus on core activities. However, this dynamic is disrupting supplier relationships and could create winners and losers.
Component manufacturers at the lower end of the chain and those producing lower added value parts could be among those to lose out. What should suppliers serving the aftermarket do to ring-fence margins and adapt to the shifting marketplace?
For a significant period of time overhaul and aftermarket services were dominated by independents and airline-owned facilities. This began to change as engine OEMs, such as Rolls-Royce, sought to control more of the aftermarket value chain launching their own overhaul facilities and using joint venture opportunities with airlines to help secure both original equipment sales and aftermarket revenue. In recent years airframe OEMs, such as Airbus and Boeing, as well as a number of airlines, have been targeting this space in a more strategic way.
A clear example of this is Boeing's decision to consolidate its aftermarket services under the 'GoldCare' brand at the start of last year. In many ways, like the powerplant OEMs, Boeing is following in the footsteps of automotive OEMs; effectively each aircraft can have its own approved service history. This means that customers benefit from a better residual value when it comes to reselling assets, or in the case of leased assets, smaller monthly payments.
Profiting from aftercare
On a global scale, while traditional airlines and OEMs have begun to set up independent capabilities across Europe and the US, they were slower to establish themselves in the Middle East and Asia. Dominated by independent maintenance, repair and overhaul (MRO) shops and fast-growing domestic airlines, such as Etihad and Emirates, the largely western-based OEMs are instead having to rely on joint ventures, such as Rolls-Royce's arrangement with Singapore Airlines, to gain a foothold in a competitive market.
There are two key reasons why airlines and aircraft manufacturers are increasingly turning to aftermarket services to prop up revenues. Firstly, there is an opportunity to take greater control of the value chain, and secondly, to re-focus on their core areas of operation. Using long-term service agreements, contracted on a 'power-by-the-hour' basis, not only enables OEMs to lock in profits for an extended period but also enables airlines to transfer the risk of aircraft and engine maintenance back to OEMs. As such, airlines can focus on their core proposition, flying passengers around the world, and OEMs can focus on maintaining the products they have supplied.
The record number of aircraft delivered by Airbus and Boeing in 2018 is a sign of the rapid rate at which the civil aviation industry is expanding. However, with the risks associated with aircraft maintenance increasingly transferring to OEMs the incentive is to drive towards more reliable equipment, therefore increasing their margins by purchasing fewer parts.
These incentives are aligned with airline customer's objectives. For airlines, it goes without saying that the increased reliability of aircraft parts is a positive development, enabling them to implement longer flying hours. For example, whereas C-checks on Airbus A320 models were previously required every 15 months, this has stretched to 20 months since 2014. In the short term, the fact that more reliable, modern aircraft are entering the market is good news for the supply chain. In 1999, 23% of civil airline fleets were over 20 years old and nine were over 30 years old. Fast forward to 2015 and just 15% of aircraft were more than 20 years old, with only 3% older than 30.
Long life, new growth
For the time being, suppliers can enjoy the increased volumes of civil aviation programmes. However, they must also keep one eye on the future. In time, the improved reliability of aircraft and their engines will see volumes decline, due to fewer parts requiring regular maintenance, and suppliers need to consider the potential impact on their long-term customer relationships. As different aircraft come in and out of service, suppliers will need to establish different relationships to support their continued growth and an awareness of this should form part of their long-term planning and objectives.
One way in which the supply chain can help to protect valued customer relationships is to work closely with OEMs and airlines to optimise the value of the products they supply. In a survey of second and third-tier aerospace and defence suppliers, 72% said that earlier involvement in the engineering design process would be beneficial both in terms of programme cost and lead time. With the majority of manufacturing costs locked into aerospace products at design stage, using an early engineering-led cost reduction approach can present significant opportunities for OEMs to drive value. Moreover, by keeping the aftermarket in mind during the product design phase and considering how demand for different products may vary, suppliers and OEMs can develop a clear strategy to optimise product reliability.
Serving growth
Another way that suppliers can adapt to the shifting marketplace and target the aftermarket in a more strategic way is by aligning with specific growth areas, such as legacy aircraft maintenance. BBA Aviation's recent acquisition of Firstmark Corp to complement its Ontic business, which provides new and serviceable spares and repairs under licence from OEMs, is an example of a supplier developing a niche offering and growing through consolidation. Other examples of growth areas include developing on-wing repair techniques and applying data science techniques to support predictive maintenance.
When determining which areas of the business to grow, there is always a need for OEMs to balance the profitability of OE sales against that of aftermarket services. Increasingly, such investment decisions are falling in the aftermarket's favour. Towards the end of last year, this was illustrated by Boeing's acquisition of aviation parts and service provider, KLX Aerospace Solutions. Over the coming months, we are likely to see many more industry players looking to capitalise on the high volumes of current civil aircraft programmes.
To make the most of this market trend while securing their business model for the future, it is essential that suppliers collaborate closely with airlines and OEMs at an early stage to take costs out of parts and repair processes and identify specialist areas for future growth. By keeping the aftermarket in mind during the design phase and adapting to the shifting marketplace, the supply chain can protect valued customer relationships and ring-fence margins. In so doing, it should be possible to maintain profitability even when aircraft volumes start to fall.