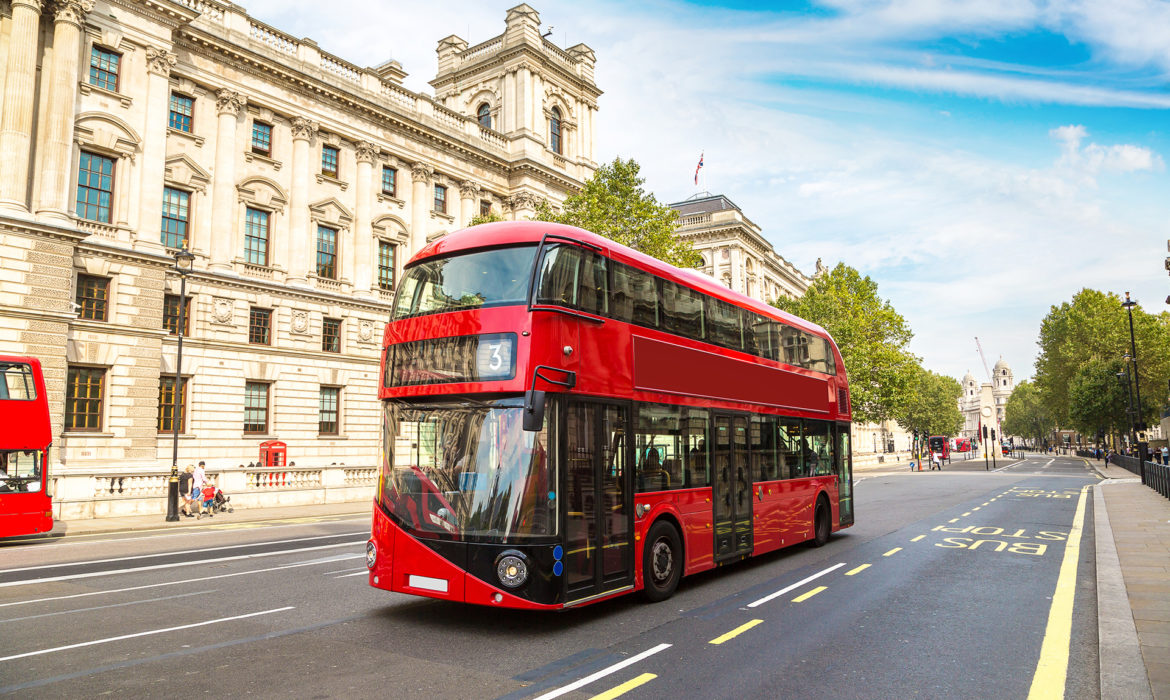 Phil Bulman is a partner and cost-based management consultant at Vendigital. He recently shared his insights with Route One.
The Government's Bus Open Data Service promises to create a 'golden age' for bus passengers by merging information on timetables, fares and live locations, from across the industry. However, to optimise value from the project and succeed in getting more passengers onto buses, effective use of customer data, collaboration and a fresh approach to service delivery will be essential.
Launched at the start of the year, the Government's Bus Open Data Service is a pioneering project that aims to improve customer confidence in buses by standardising and publishing data from UK operators. Following in the footsteps of the rail sector, which has more developed systems from its centralised body, the Rail Delivery Group (RDG), and well established ticketing platforms, including 'Trainline', the service is designed to encourage the use of a centralised data source. This aims to engage more people in using bus services by making it easier for them to plan their journeys and understand costs in advance.
While previously, the bus sector has lacked the leadership, organisation and data visibility required to develop a universal ticketing platform, the Government's Open Data Service could be the first step on this journey. By legally requiring operators to publish timetable data by the end of 2020, closely followed by fare, ticket and location data, it aims to encourage competition between operators and accelerate the introduction of user-friendly apps. These would improve the passenger experience by allowing people to manage their journeys from start to finish, via their smartphones. However, in order to make this vision a reality, there are a number of key challenges that the sector must overcome.
To deliver value to passengers and maintain its credibility as a transport information resource, the Bus Open Data Service relies on access to up-to-date and reliable data. For example, during the current pandemic, when operators are being forced to change routes and timetables regularly, it is important that they keep the service updated with the latest information.
This challenge is further complicated by the need to provide passengers with real-time visibility of the vehicles using a particular route. Similar to the ride-sharing app, Uber, effective solutions will need to use GPS data to enable passengers to keep track of a bus's location at any point in time. The platform must also have the ability to accurately estimate arrival times based on real-time traffic information. This is significantly more challenging than in the rail sector, with a huge potential for inaccuracy; for example, if a vehicle is 100 yards away but on a heavily congested route, or one impacted by roadworks.
In a sector that operates on tight budgets, it will be vital to provide a commercial incentive for the development of any new apps or ticketing platforms. This will likely require careful consideration and a collaborative approach. For example, in the rail sector, Trainline benefits from significant scale of revenue nationally, receiving a five per cent cut of any ticket sales made via the platform. One potential solution might involve operators covering a proportion of the app development costs or encouraging developers to compete for an exclusive deal. In the event that no external company enters the space and individual operators are forced to develop their own apps, significant further investment would still be required in order to achieve a necessary step change in customer service levels.
In order to optimise value from the new service, bus operators must make smart use of passenger data. As well as helping operators to plan services that meet passengers' needs, such information could help companies to take advantage of valuable advertising opportunities. For example, knowing that a significant number of passengers pass a particular supermarket on their morning commute, or local cinema later in the day could enable operators to strike a deal with the retailer to display targeted ads on any app they introduce. With Google recently announcing plans to gradually phase out cookie data, information collected by requiring passengers to register when they download apps will become increasingly important in the future.  
As well as demonstrating an ongoing commitment to making the Open Data Service a success, operators and local and national government bodies will need to think creatively about new ways to increase passenger numbers. Last year, a report by Transport Focus highlighted the need for operators to invest in smart technologies, such as USB charge points, contactless ticketing and on-board Wi-Fi, to meet the needs of younger passengers – the biggest user group of UK buses. Another important area to explore is premium demand-based services or those targeting commuter passengers travelling to a specific location, such as those run by Arriva Connect.
These are important elements but will need to be coupled with effective partnerships, which bring together operators and local government. These should consider the whole transport network, including car-parking, bus lanes, low emission zones and other incentives that encourage people to make use of low emission public transport while meeting passengers' needs.
In order to appeal to a greater number of people, the bus sector will need to reinvent services and interfaces to appeal to a new generation of passengers. While the Government's Bus Open Data Service is a step in the right direction, effective leadership and a sector-wide commitment, backed by investment in smart technologies and innovative thinking around service delivery, are required to achieve a much-needed revolution in UK bus services.
Related Posts