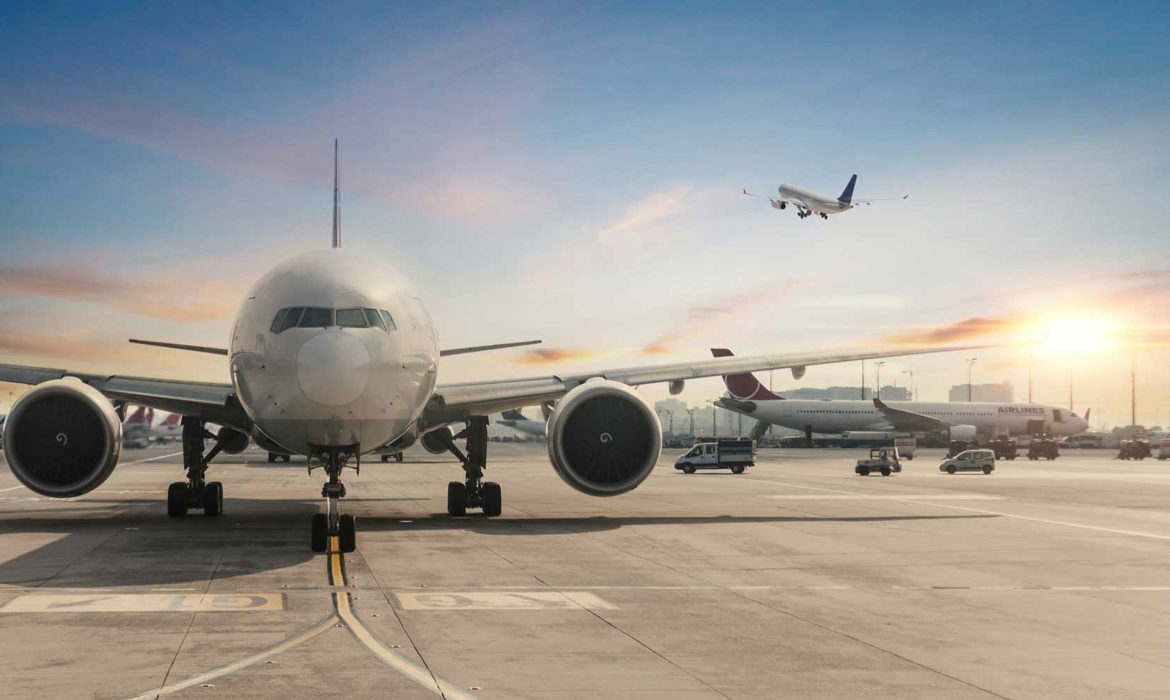 In this article for Defence Online Paul Adams, Head of Aerospace & Defence at Vendigital, examines what steps companies can take to plan for the post-COVID-19 landscape.
As OEMs cut production rates and MRO volumes drop sharply, manufacturers in the sector must plan their next move carefully. The damage done to the aviation sector is likely to be long lasting and when the current restrictions on international travel are eventually lifted, the market is unlikely to simply switch back to normal.
With many commercial airlines facing the prospect of insolvency, significant market disruption is inevitable. The longer that fleets remain parked and unable to fly, the further demand for replacement aircraft will be pushed back. Airbus has already cut production rates by a third and Boeing is expected to do the same or more. MRO volumes have also dropped, some experts believe by as much as 75%.
Even when commercial flights resume, airlines may choose to put newer aircraft in the air first, due to their operational efficiency. This means older planes could sit idle for longer; pegging demand for replacement aircraft further.
If greater insight into the scale of the current market disruption is needed, the International Air Transport Association (IATA) has revealed that revenue per passenger kilometre (RPK) rates are expected to fall by 70% in Q2 and the industry could face revenue losses globally of $252bn in 2020; more severe than during earlier financial crises.
Military programmes offer some limited hope, with industry experts forecasting that the fighter jet market and demand for drones will hold up for now. However, for many manufacturers this represents a small proportion of their business by comparison with the civil market. Many military programmes will still be hard hit; those linked to military transport in particular.
To protect their market position, manufacturers must plan for recovery now. With government-imposed restrictions beginning to lift in some parts of the world, OEMs and Tier 1 and 2 manufacturers in the UK and Europe will be seeking to restore supply chains as quickly as possible. The key to success will lie in their ability to identify which countries are emerging from lockdown first and which remain high-risk territories. Those sourcing parts from China and South Korea for example, where manufacturing activity is getting back to pre-pandemic levels, will be able to kickstart production more quickly than those reliant on supplies from the US, where for now at least the pandemic looks likely to linger for longer.
In order to minimise the risk of an early setback, UK-based and European manufacturers should also consider where the coronavirus could hit next and adapt their supply chains accordingly. Sourcing parts in countries such as Israel, Malaysia and Mexico, as well as some established manufacturing centres in countries such as Japan and Singapore, could pose a higher risk than alternative suppliers in countries where the pandemic is evidently in decline.
Preparing for recovery should involve intelligent sourcing decisions about which parts to buy where. While many electrical components are sourced from China, where factories are operational, much forging, casting and machining of parts takes place in mainland Europe or the US, where the disruption caused by the pandemic is continuing and there is still a high level of uncertainty about when restrictions might be lifted.
OEMs and manufacturers with established supply chains in mainland Europe may need to take precautionary steps to protect supplies as they restore operations. This could involve putting in place dual-sourcing arrangements and supporting key suppliers through the recovery phase, by agreeing to hold more stock. It may also be necessary to work together to find solutions to specific delivery issues, particularly if restrictions are removed more slowly in some areas than others.
Looking beyond the pandemic, the industry will have changed significantly and manufacturers across the supply chain will have to adapt to the new normal. Those that have invested in digital tools and technologies are likely to be better placed to transform their operations. They can achieve this by making use of big data to inform their decision making quickly and accurately and making use of remote support functions in areas such as engineering. To ensure a sustainable recovery, tech investment must be prioritised, and digital readiness will be a key differentiator in the aerospace and defence industry of the future.