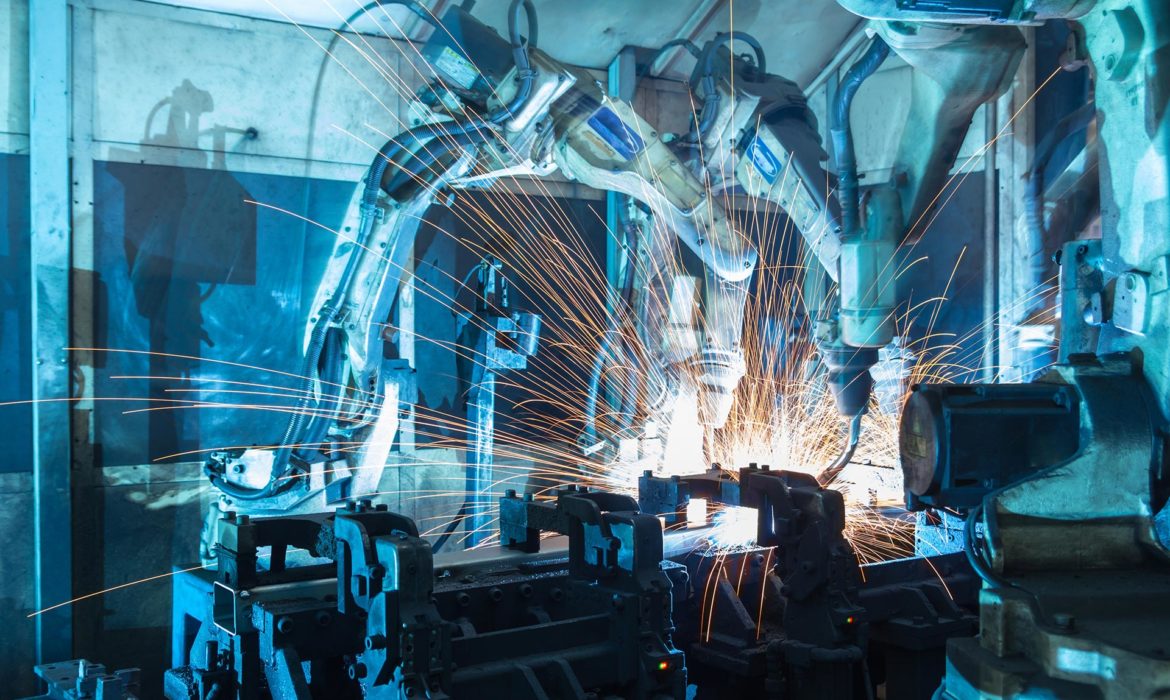 Paul Cooper is a director and manufacturing sector specialist at Vendigital. In this article for Engineering Capacity Paul discusses the use of collaborative robots or 'cobots' in the manufacturing sector.
The manufacturing sector's adoption of robotics is on the rise, with the latest figures showing that millions of industrial robots are being installed in factories worldwide. However, when faced with a wide range of collaborative automation technologies, how do businesses know which to choose and how can they optimise value from their investment?
Representing the fasting-growing segment of industrial robotics, collaborative robots or 'cobots', have a number of advantages over traditional automation technologies. In particular, they can help manufacturers to reduce costs while boosting quality and productivity.
Compared to standard robots used within industrial plants, cobots are generally far more straightforward to install and programme. For example, in the automotive industry, the complex language required to programme robots used for welding vehicle bodies means that they can often take several weeks to install and commission. In contrast, the ability to use command consoles to programme cobots means that they can be up and running in less than an hour.
While speed of installation and ease of use are important factors, cobotics delivers most value by facilitating closer collaboration between robots and humans. By performing monotonous, dangerous and dirty manufacturing processes, cobots can improve a plant's safety performance and relieve pressure on human operators. As a result, operators have more time to spend on high-level tasks, which improve productivity and profitability.
The ability for cobots to work alongside human 'colleagues' without the need for a safety cell can also improve process efficiency and drive productivity by minimising unused space on the factory floor. While most standard automation technologies require a significant long-term investment, growing demand for cobots has helped to reduce their upfront cost. It is now possible to plug temporary skills gaps by using cobots for short periods of time, at a similar cost to that of hiring a human operative.
In recent years, developments in cobotics have focused on making greater use of artificial intelligence (AI), allowing cobots to work effectively as part of a human team. For example, efforts have been made to improve the sensitivity of grippers. By utilising 'soft grippers', a cobot can accurately identify how hard an object is and what it is made from. For example, it can distinguish between a soft fruit and a metal component, and handle them appropriately.
Recent advancements in embedded vision and machine learning could soon enable manufacturers to realise even greater benefits from cobotics. Embedded vision technology, which allows cobots to visualise their working environment, including the precise location of human workers, will help to avoid unsafe operations and prevent accidents. At the same time, breakthroughs in machine learning and AI are allowing cobots to improve their productivity by learning new tasks from human operatives simply by watching them.
To optimise value from cobotics investments, it is essential that manufacturers do not focus on return on investment (ROI) alone; they should also consider their other advantages. For example, use of cobots could help to improve onsite productivity and safety performance, while reducing demand for technology support. When deciding which areas of their production processes to automate, manufacturing leaders can make use of the latest simulation methods and virtual reality to inform their decision making. This enhanced technology allows them to consider where best to employ cobots and the impact this would have on manufacturing schedules.
Developers are also turning their attention to the two key areas where cobots still lag behind traditional industrial robots; speed of acceleration and payload capacity. This is the result of strict International Organisation for Standardisation (ISO) standards, which are designed to protect people working alongside automation technologies. However, cobotics companies are now exploring ways to improve these capabilities, without compromising safety standards. For example, creating cobots with longer arms may help to improve their payload capacity.
To realise the true potential of cobotics in the years to come, it will be important to combine their flexibility and ease of use with the speed and robustness of traditional industrial robots. This will involve greater use of AI and machine learning. This could lead to a reality where cobots, which are mounted on an automated guided vehicle (AGV), are able to make intelligent decisions – identifying bottlenecks along a production line and providing support where needed to operativesas part of the team.
COVID-19 may also provide a catalyst for developments in collaborative automation technologies, with more and more organisations using robots to increase social distancing and reduce the number of staff that physically have to come to work. For example, in ward applications cobots can be used in front-line triage to check the temperature and heartbeat of patients; allowing medical staff to avoid high-risk contact.
In the aftermath of the coronavirus pandemic, many areas of UK manufacturing will be questioning the robustness of their supply chains, and considering strategies such as onshoring to ramp up production and get their businesses on the road to recovery. Strategic investments in cobotics could help them to create leaner, agile and more cost-efficient production lines, enabling them to protect their supply chain against future disruption.