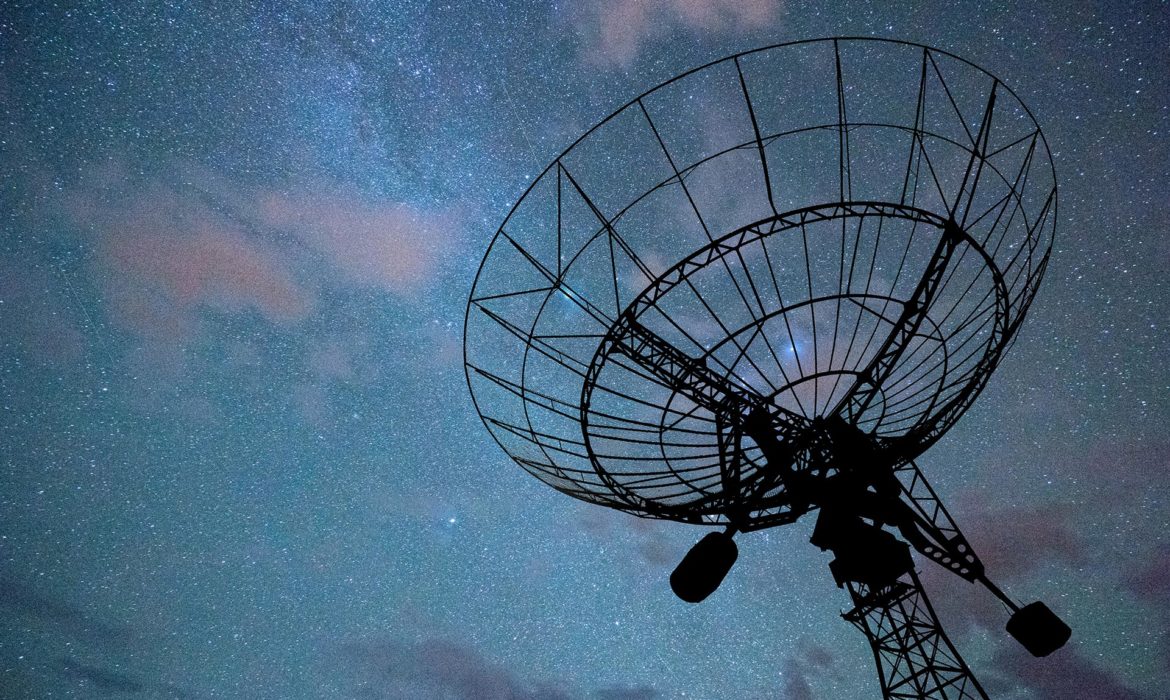 Simon Woodcock is a director and media sector specialist at Vendigital. In this article for Broadcast he examines the impact new streaming rivals may have on Netflix.
With Apple TV+ and Britbox recently launching and Disney+ and HBO Max launching next year, the battle for eyeballs has begun. How are these seismic changes to the TV-streaming market impacting Netflix and what can they do about it?
Netflix is the dominant player in the market, with annual revenues of $15.8 billion in 2018 and 158 million subscribers, 64% more than second place Amazon Prime. However, their growth rate is in decline globally and US subscriber numbers fell by 126,000 in Q2 2019.
On top of these revenue growth challenges, content costs are also increasing. As the number of providers proliferates, bidding wars are driving up the cost of quality content. Netflix recently triumphed in the bidding war for Seinfeld, paying $500 million, but lost the war over Friends to HBO (who will pay $425m). Netflix's content director, Ted Sarandos, has commented that shows are costing "30 percent more than a year ago."
Netflix must now brace for the arrival of Disney+, which is ready to make an impact following over a decade of heavy investment in content, acquiring 21st Century Fox (2019: $71b), Lucasfilm (2012: $4b), Marvel (2009: $4b) and Pixar (2006: $7b). Disney has accounted for 40 percent of the US box office so far in 2019. HBO Max has a similarly stellar back catalogue including the DC and Warner Bros movies and TV series such as The Big Bang Theory and Top Gear. In a market where quality content drives subscription numbers, Disney and HBO hold a position of strength.
Despite this, Netflix has a huge first mover advantage, having entered the streaming business in 2007. Knowing that media owners would someday seek to restrict licensing content to them, Netflix has invested heavily in producing its own content. Starting with House of Cards in 2013, Netflix has steadily built its own catalogue of content, including critically acclaimed series such as Stranger Things and The Crown. The company has confirmed that 85 percent of its investment in new content will involve producing its own programmes.
The question is whether Netflix's back catalogue is deep enough and has sufficient new content to continue luring subscribers. Another consideration is price; a standard subscription with Netflix is £8.99 (or £5.99 for a basic, single-screen package), which is on the high side compared to the standard packages of other providers.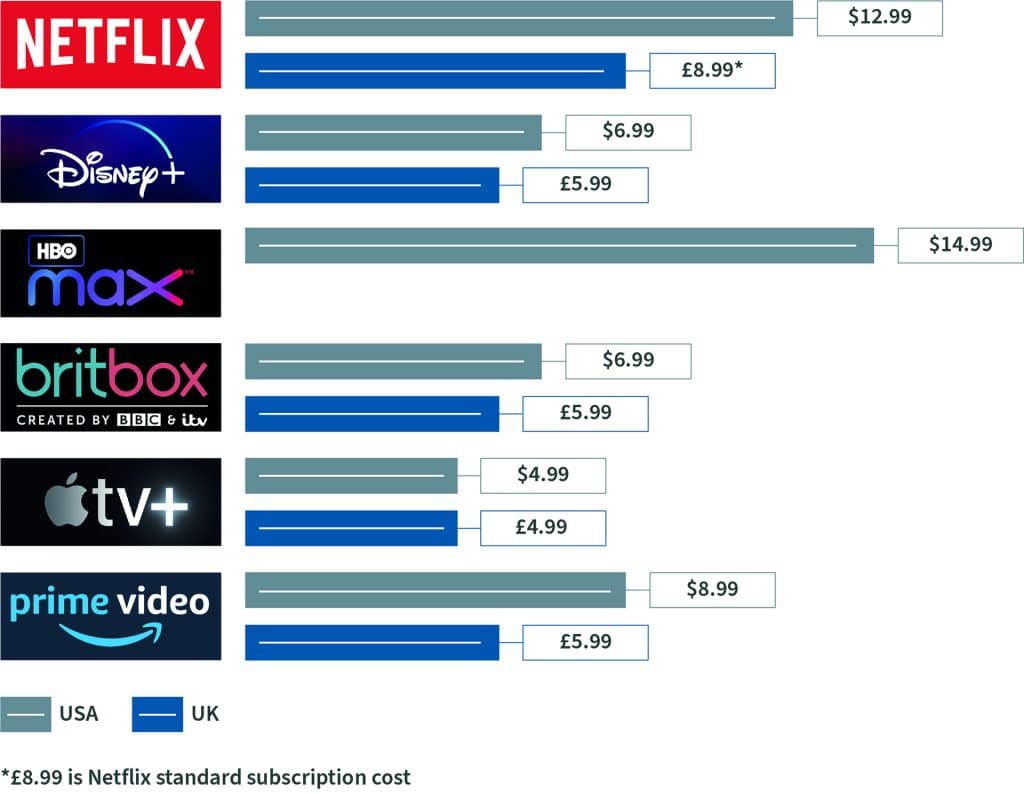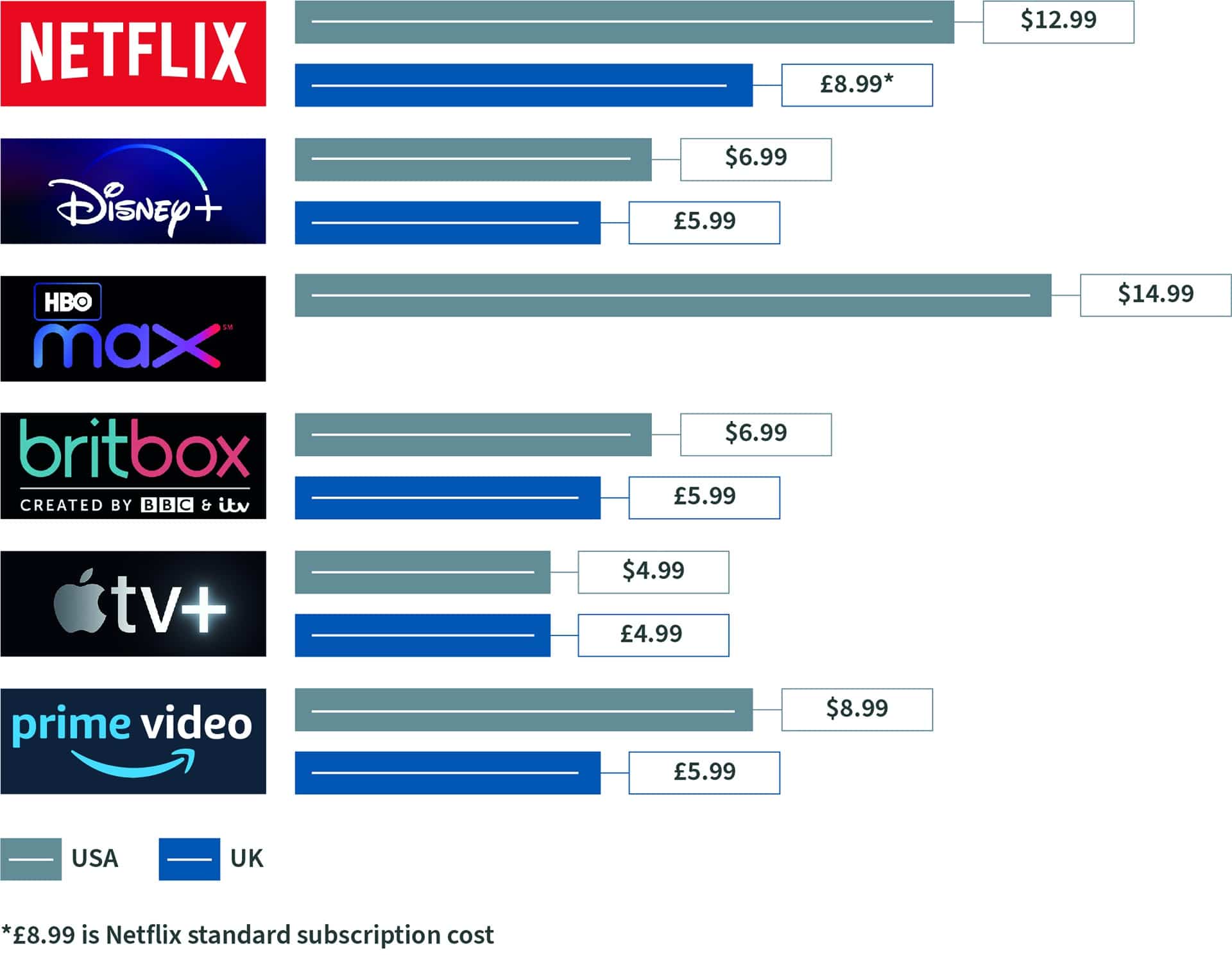 Netflix's proposition is based on being an aggregator of content but now consumers are faced with paying $50+ a month across multiple subscriptions to get complete content coverage. It's likely that consumers will not stretch to that; leaving winners and losers amongst the streaming providers.
To retain its market-leading position, Netflix will need to continue investing heavily. The $15 billion content commissioning budget set aside for this year may not be enough in years to come. A key disadvantage for Netflix is its reliance on a single revenue stream. For Disney, streaming subscriptions is just one revenue stream alongside theme parks, production studios, licensing, retail and merchandise.
To strengthen its business model, Netflix should consider diversifying. As it is now producing more original content and owning the rights to that content, it can generate revenue by licensing these shows via other channels. The cinematic release of the Martin Scorsese film, The Irishman, earlier this month is a prime example, allowing Netflix to monetise the content from nonsubscribers via the box office. News of its agreement to lease New York's last remaining single-screen cinema, the Paris Theater, suggests further special events are likely in the future.
With over 20 years' direct customer relationships, Netflix holds a vast amount of customer data, which could be leveraged in a variety of ways. Although its value proposition is based on a non-advertising model, there may be opportunities to monetise these relationships in a different way. Perhaps introducing 'behind the scenes' or 'meet the stars' events or upselling premium subscriptions with value-added components such as cinema tickets, merchandise and video downloads.
As the TV streaming services industry matures, Netflix must pivot to leverage its current market advantage and open new revenue streams. Slower growth does not have to equate to a reduction in enterprise value, it could just be the prompt needed to make the next move in reinventing the way we watch TV.