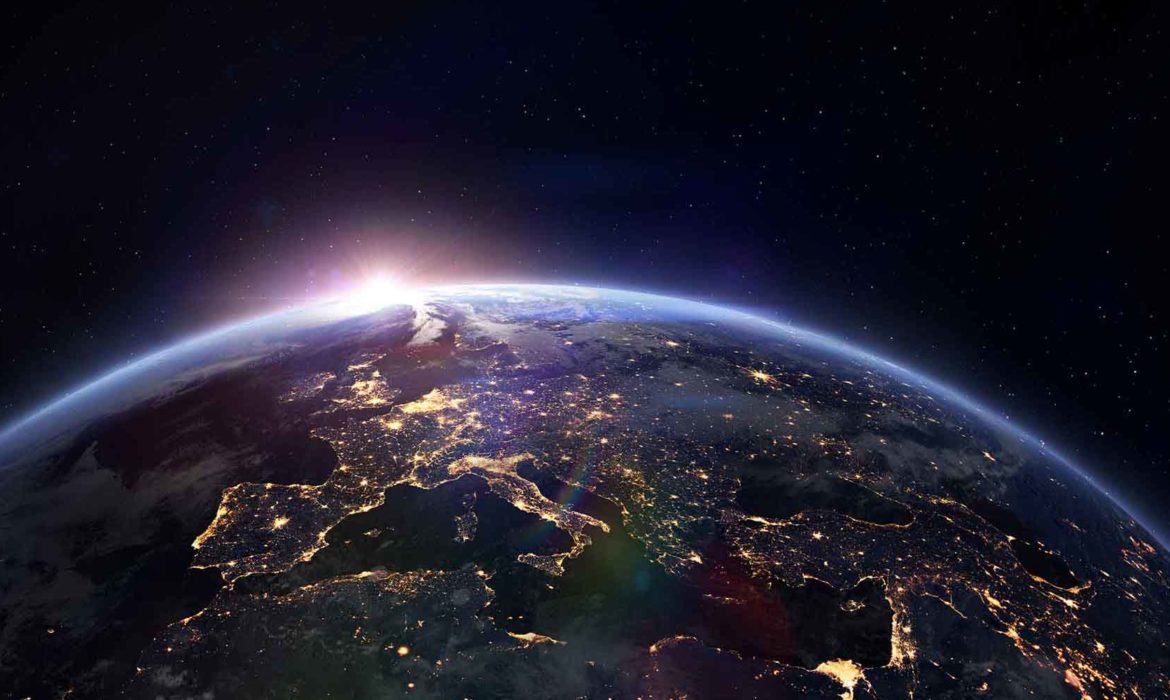 Head of aerospace Paul Adams spoke to Open Access Government about the challenges of commercialising the UK space industry.
Having recently launched the first all-British radar satellite and with Britain's first spaceport due to become operational in Scotland by 2020, it is clear that the UK's space sector is thriving. But is it ready to capitalise on this position of strength when it comes to commercialising space? Paul Adams, Head of Aerospace at Vendigital tells us more
It is no secret that the UK space sector is growing rapidly at the moment. The UK government has set out bold ambitions to secure 10% of the global space market by 2030 – with an approximate value of £40 billion(1), triple the size it is today."
Legislation passed earlier in 2018 also means Britain now has the regulatory framework in place to control commercial spaceflight and grants from the UK Space Agency have been set aside to help develop a commercial launch capability for spaceflight by 2020. To facilitate this, there are plans in place to develop four new spaceports – one in Sutherland on the north coast of Scotland, as a launch site for small satellites, and three further 'horizontal' launch sites, capable of supporting manned rocket launcher programmes and satellite launches, at Cornwall, Glasgow Prestwick and Snowdonia.
The rapid expansion of the global space market is being driven by many factors. In particular, demand for small satellite launchers and the data they provide to governments and public agencies around the world has soared in recent decades. The data collected and sent back to Earth from existing small satellite constellation programmes is being used in a variety of ways – from monitoring endangered whale populations to identifying floating plastic waste and improving our understanding of air pollution.
The UK Space Agency has estimated that about 40% of the small satellite systems currently in orbit were built in Britain and our manufacturing capability in this area is particularly strong. In addition, the cost has become a strategic driver for the industry, enabling the delivery of satellite constellation programmes that were not previously economically viable. This, in turn, is opening the door to more entrepreneurial, private operators, in the UK and globally.
If further impetus were needed to drive UK space investment at the current time, Brexit has provided some. The EU has confirmed that Britain will no longer have access to its Galileo Navigation Satellite System after Brexit and whilst the UK government intends to continue to collaborate in Europe after Brexit, it has responded by announcing a £95 million investment to build its own Global Navigation Satellite System (GNSS). This investment is a boost for the domestic space sector at a time of economic uncertainty but, in reality, it is still some way short of the amount required to launch such a system. Collaboration may provide the solution, and the recent agreement to cooperate with the Australian Space Agency could be significant.
Despite considerable momentum and investment in the sector, some significant challenges lie ahead, on route to what has been dubbed the 'Great British Space Age'. One growth-limiting factor is a global lack of manufacturing capacity, which is making it hard for the industry to keep pace with the demand for small satellite parts and services. This could be preventing costs from falling further.
The UK space industry is also well-known for its commitment to high-quality manufacturing, which despite being instrumental in establishing its current market position, must now be balanced against a need to increase scale and ensure speed to market. There are numerous examples of opportunities to bring commercial off-the-shelf technology to bear at both a system and component level, without impacting quality. This can help to reduce direct cost and remove capacity constraints.
Indeed, from a cost perspective, the industry has many opportunities to strengthen its position further. Amongst them, a greater understanding of supplier markets could be used to drive competition. For example, OEMs able to compare the quality standards that apply in different parts of the world will be able to buy from a much broader, global selection of suppliers and take advantage of the cost and innovation benefits that competitive markets bring.
To strengthen its market share in the future, the UK's space industry must also expand its manufacturing capability and gain access to global rocket engine technology. This will require a greater focus on cross-industry collaboration and knowledge-sharing initiatives. It will also be necessary to establish an ecosystem of high-quality suppliers to fulfil maintenance and fuelling contracts, as well as providing a domestic source of specialist materials and components. A great example of this is Orbex, which has developed an innovative launcher, using British-made parts and equipment, that uses bio-propane propellant, as oppose to hydrocarbon fuel, in order to reduce carbon emissions.
These are exciting times for the UK space industry – both for new entrants and those that have already secured a strong reputation in the international marketplace. With the right funding in place and a favourable headwind from Brexit, the government's ambitions for the market's expansion could be met.
(1)The UK government's 'Space Innovation and Growth Strategy' states that the global space market will be worth £400 billion by 2030, based on current estimates.
Read the full piece here.