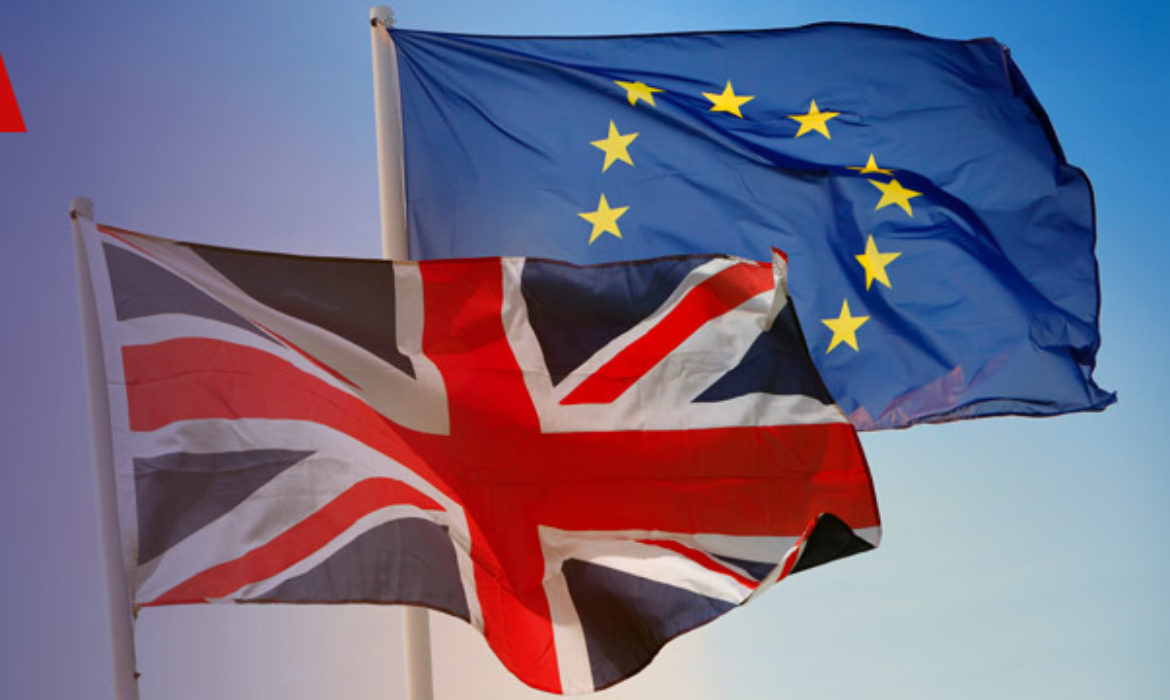 Find out more about this and other Brexit concerns from Paul Adams, the firm's head of aerospace, at Aerospace International magazine, published by the Royal Aeronautical Society, here.
Paul Adams, Head of Aerospace at management consultancy, Vendigital, asks whether Brexit represent a threat or opportunity to the UK's aerospace supply chain.
As the Brexit countdown continues, aerospace manufacturers in the UK and Europe are weighing up the potential cost and many already have contingency plans in place. Indeed, much has been made of the recent intervention by Airbus in the debate around the risks and opportunities of Brexit. However, with much uncertainty surrounding the nature of Britain's future trading relationship with Europe, and indeed the rest of the world, are businesses doing enough?
The UK's aerospace and defence sector generates £74bn a year and employs 380,000 people, according to industry body, ADS. Clearly ensuring the industry is positioned to seize the opportunities Brexit may present, as well as manage its much-discussed risks, is fundamental to national prosperity.
With the Brexit negotiations ongoing, speculation about what the future might hold is rife and with the 2020 deadline nearing, some manufacturers are becoming increasingly concerned. Since the Brexit referendum bill, there has been a marked drop off in capital investment in the UK, creating a gap of around £22bn; demonstrating the impact the uncertainty around Brexit has already had on the UK economy. This is not just an issue for the here and now, it has serious implications for the future because businesses invest to see a rate of return greater than the initial stake, which in turn fuels further growth and investment. If this under investment continues it could cause significant and lasting damage to UK industry.
Out of EASA?
For the UK's aerospace industry, another key concern is what might happen if Britain loses its membership of European Aviation Safety Agency (EASA) in 2020, due to the uncertainty this could create about the legal status of UK-certified aircraft and parts, as well as the industry's maintenance proposals. If this were allowed to happen, Airbus has described the potential impact as 'catastrophic' following its latest Brexit impact assessment. To avoid this outcome, it is likely that a deal will be struck allowing the Civil Aviation Authority (CAA) to continue to work closely with EASA, ensuring that British-made aircraft and aircraft containing British-made parts can continue to fly safely through European and international air space.
About 40% of the UK's trade by value travels by air, which indicates how critical this mode of transportation is to the domestic economy. Aerospace manufacturers at all points along the supply chain understand that any post-Brexit disruption to air freight could have serious repercussions for the industry. With about half of the UK's exports of air and spacecraft heading for the EU, this is clearly a serious issue.
Other Brexit risks are potentially more insidious and will require a more considered response. The UK's decision to exit the EU is bound to have some effect on the way UK manufacturers are perceived in Europe. Small and medium-sized manufacturers have most to lose from this, if their European customers and suppliers start to view them as outsiders. To counter this, they may need to invest time in strengthening their supply chain relationships now, so they can work through the complexities of any changes that might affect tariffs or customs arrangements in the future.
Even though the WTO Agreement on Trade in Civil Aircraft eliminates tariffs on aircraft and most aircraft components, tariff changes could still affect a significant number of aerospace manufacturers. For example, some electronic components, which have wider use beyond the aerospace industry, are likely to be affected.
Even if they are not affected by tariff changes, UK-EU customs delays could have a huge impact on OE customers based in Continental Europe. ADS has estimated that increased checks at the future UK-EU border could add £1.5bn a year to costs for the UK's aerospace sector. Taking Airbus as an example, the wings for the A320 (and some other aircraft) are shipped from Broughton to Toulouse, and even a short delay in getting them to the aircraft maker's finely-balanced, high-volume production line could cause costly downtime. To avoid this, Airbus could force suppliers to hold inventory on site, at their own cost. For SME manufacturers, this situation could place significant pressure on cash flow and quickly become unsustainable.
To improve their resilience, SME manufacturers serving OEs in the EU need to take a granular approach to cost management and strengthen their cash position as far as possible in the run up to 2020. They should also communicate openly with customers to explain their contingency planning and to reassure them that they have the operational flexibility and resources to meet any shifting requirements. Where possible, Brexit clauses should be included in any new and existing supply contracts to protect the parties involved.
Brexit could also disrupt UK-based innovation in the sector, as EU funding for on-going research and development programmes could be cut. According to ADS, in the latest call for space projects under FP7, which ran from 2007 to 2013, around 80% of successful bids included a UK partner and around 24% were led by one. In total, these partners benefitted from approximately 20 million Euros, or 23% of the funds available. If the UK remains part of the EU, it could expect to benefit from a further 2.5 billion Euros by 2021. Post-Brexit, any gap in funding is unlikely to be filled by the UK Government and without significant private / public sector intervention it is feared that this situation could begin to erode the UK's position as a leading player in the global aerospace industry. The UK's involvement in the ongoing Clean Sky initiative could come into question, which could mean UK-based innovators of technologies designed to deliver quieter and more environmentally-friendly aircraft lose out in the future or are forced to consider locating elsewhere.
From a labour market perspective, there is much to lose from reduced worker mobility as 11% of the UK's current manufacturing sector workforce is from the EU, according to the Office for National Statistics. This could weaken the employment pool at a time when UK-based manufacturers are focused on developing their skills base, particularly in areas linked to technologies such as AI, automation and additive manufacturing. Any cuts in research funding could further limit access to skilled workers, as the knowledge base could shift away from the UK. This could affect aerospace manufacturers more than most, due to their reliance on moving skilled workers from plant to plant. With this in mind, manufacturers should consider taking steps to secure any existing EU workers whilst looking further afield for talent. Some may be considering outsourcing skilled engineers from countries such as India, however this solution would need to be weighed against concerns about loss of control or a desire to keep R&D activity under one roof.
Will the UK be winging it? (Airbus)
Whilst there are risks at almost every turn, Brexit could also bring opportunities for the UK's aerospace sector and it is important that the industry doesn't lose sight of this. The UK Government and trade bodies have an important role to play in supporting business to turn Brexit into a positive opportunity. The Government is largely constrained by EU public procurement rules and as the UK leaves the EU there will be an opportunity to redefine the rules that govern these processes. Whilst the EU is bound to make demands in exchange for Britain retaining access to its market place, there is still an opportunity to address some of the issues of red tape, bureaucracy and over reliance on formal process that has frustrated business and stifled commercial innovation.
This will not happen overnight however, and in the meantime, businesses must take proactive measures – for example, cost assessments that could identify opportunities to reduce the cost base now in order to offset some of the negative effects of Brexit in the future. In the search for skills and new trading opportunities, there may also be a chance to strike up new relationships with global customers – companies such as Boeing, which has recently announced plans to invest in a hi-tech production facility in Sheffield. With strong growth in countries such as China, India and Brazil, there are likely to be opportunities elsewhere.
For SME manufacturers, it can be much harder to pursue international trading opportunities independently and it makes sense to get involved with technology hubs, such as the Catapult Centres, where they can participate in collaborative R&D programmes alongside other innovation-led SMEs and larger corporates and extend their networks. Establishing closer links with industry bodies and Regional Networking Associations could also generate new trading opportunities. To secure a strong position in the global aerospace industry of the future, manufacturers must stay focused on harnessing data-based insights and importing technologies that will enrich their design capabilities and/or optimise product performance.
Instead of relying on order books and an existing customer base, aerospace manufacturers should be proactively looking for opportunities to strike up new trading relationships in the UK and internationally. With a rich industrial heritage and access to strong skills in areas such as data analysis and advanced process technologies, there could be more opportunities than they might think.