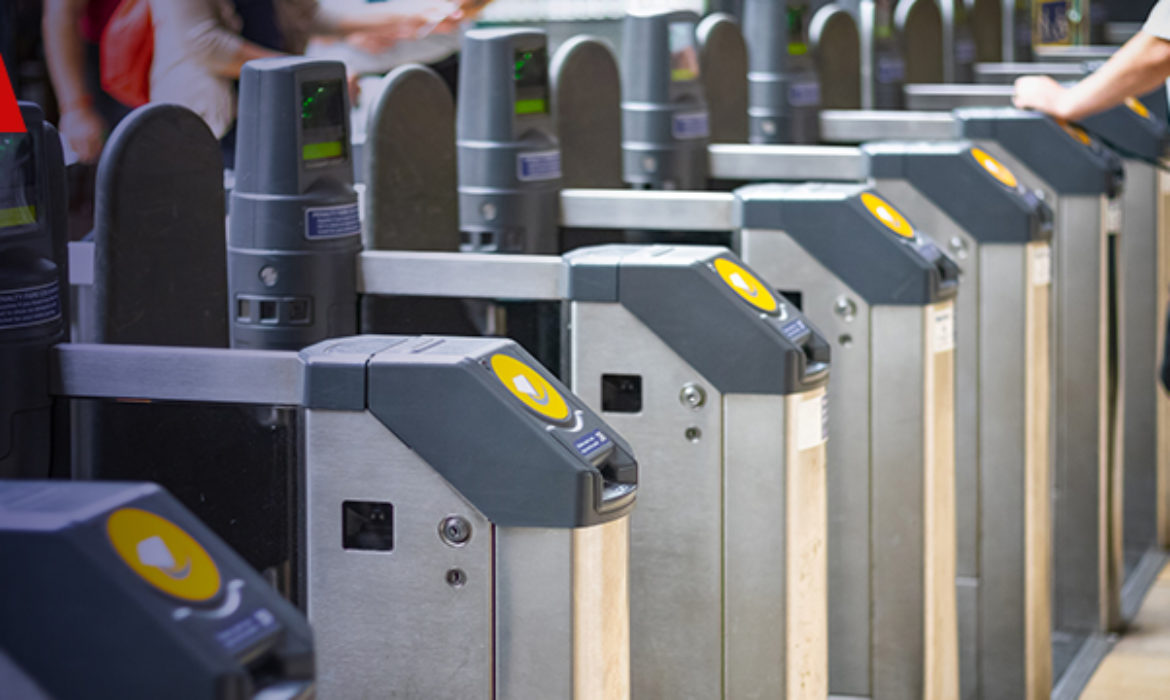 Collaboration is key to transforming rail industry standards, according to transport sector specialist Phil Bulman. Read his thoughts on why a brand-new approach is needed.
Collaboration in Britain's rail industry is nothing new. While there have been some successful examples of businesses working together to deliver projects on time and cost effectively, many have resulted in project overruns and failed to deliver shareholder value. It's time for something new.
With increased pressures on cost, and margins already tight, some train operators and their suppliers are being pushed to breaking point. In an industry where cost pressures combined with short-term planning and bidding cycles, which are more akin to speed dating, efficiency often comes last.
There is an urgent need to rethink the old ways of doing things and put in place a way of working that will ensure the continued strength of Britain's rail industry. Cross-industry attempts are being made to try new ways of working, but to date their progress has been slow.
This is going to require fresh thinking about collaboration, with a greater focus on leveraging investment through earlier – and better – supply chain involvement and ensuring all parties' interests are fairly represented and initiatives flourish. It is also going to involve rethinking some of the rigid franchise bidding and project systems currently in place, which no longer work well and encourage short-term thinking.
The market is trying to react with new ways of assessing and sharing risk. A recent collaboration involving train operator Southeastern is breaking new ground by demonstrating that risk for the franchisee can be worked into a deal and still create mutual advantage. Instead of sitting back and waiting for the train operator to select a delivery partner based on price, the train builder has taken the initiative – offering to share new risk rather than lose out on important supply and maintenance contracts.
In another supply chain development, Bombardier has recently teamed up with Hitachi to bid for the HS2 train order (p18). They realise that the investment needed to deliver high-speed trains for the British market will be significant and they know that missing out is not an option. The decision to collaborate is based on an understanding that their bid is stronger together, but it is also a massive gamble.
In the past, joint ventures and consortia were formed for mainly practical and pragmatic reasons, such as increasing capacity and resources, spreading cost, sharing known risks, reducing tendering costs, bringing expertise or improving a company's geographic reach in unfamiliar markets.
Today, in a competitive marketplace with extraordinary constraints and an urgent need to bring on new technologies, collaboration is needed more than ever. The way businesses choose to collaborate is also being driven along new lines, reaching beyond current client-supplier boundaries.
The industry must adapt to meet today's challenges. Instead of relying on Network Rail to dish out supply contracts that penalise suppliers for late delivery, there needs to be more give-and-take with more direct involvement across the supply chain.
The interests of individual partners need to be balanced carefully when bidding for a rail franchise or for a Network Rail (NR) capital project, so contracts can be structured accordingly. Returns for train operators typically come from the fare box, over a long period of time, and this is unlikely to help when leveraging finance or expanding the risk profile by introducing new technological ideas during the bidding phase. Other sources of capital – both financial and intellectual – the latter drawn from the top tier supply chain – will be needed to fill the gap; accelerating implementation and optimising turnout costs.
To tackle systemic under investment, the industry needs to look beyond its existing models, which promote short-term thinking and planning, and its out-of-date use of arms-length supply-chain contracts.
Franchising
If evidence is needed that the franchise model is no longer working well, the recent collapse of the Inter-City East Coast franchise is a clear sign of stress. Rather than seeing this course of events in isolation, however, it is symptomatic of a lack of industry collaboration, which has led to a failure to deliver the vital upgrades needed to provide the right experience for rail passengers.
Replacing the current franchise system is unlikely to be a straightforward matter and will involve considerable political and cross-industry will.
To find a new model, Britain's rail industry may need to look further afield for inspiration. Sectors from aerospace to automotive are streets ahead when it comes to innovative collaboration.
Debate is needed on the possibility of greater vertical supply-chain integration, designed to draw in private sector investment and help to breathe life back into a failing system.
The recent appointment of Mr Andrew Haines, as CEO of NR, and a plan to devolve power regionally could mean that now is the right time for the supply chain to press for further change. OEMs and Tier 1 suppliers have an oppotunity to team up within existing alliances and also with train operators to support the delivery of vital upgrades. The Edinburgh-Glasgow Improvement Programme is a welcome example of a collaboration that is trying to do things differently. Such collaborations could provide the basis for greater cooperation on major infrastructure bids.
With some fresh thinking and commitment, the industry has an opportunity to change its operating model for the better and deliver much-needed technological improvements at the same time. Collaboration will be key.
Read the full article at International Railway Journal here.