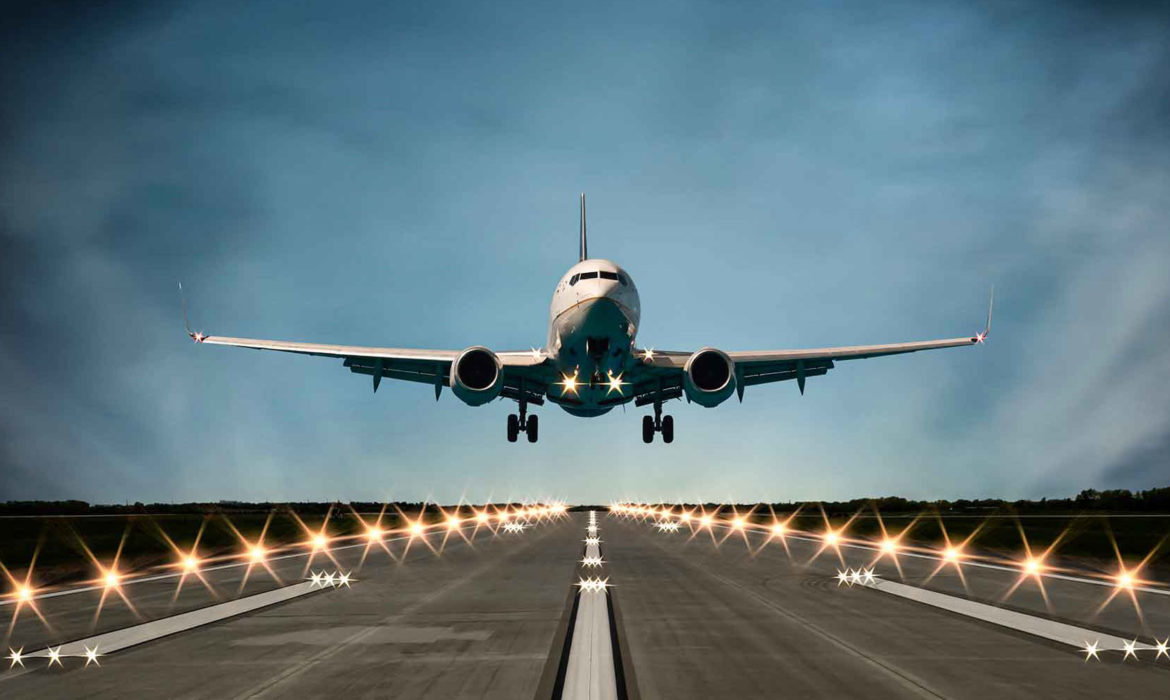 Paul Adams is a director specialising in Aerospace at Vendigital. He recently shared his insights with Aerospace Manufacturing.
Recent news that Airbus is preparing to launch a commercial aircraft fuelled entirely by liquid hydrogen by 2035 illustrates how manufacturers are using the forced downtime caused by the pandemic to sharpen their business models and accelerate the way to a greener future. So, why is there so much excitement about hydrogen's potential for transforming the sustainability of modern air travel, and what practical challenges stand in the way of aviation's hydrogen-fuelled future?
Investigations into hydrogen as a low-carbon alternative to traditional jet fuels are not limited to the aerospace sector. For example, earlier this year saw the maiden journey of a hydrogen-powered train – a prototype called HydroFLEX – on a section of the UK rail network. The fuel also forms a key part of the Prime Minister's "10-Point Plan" for a green industrial revolution, with a pledge to introduce a £240 million Net Zero Hydrogen Fund and develop 5GW of low-carbon hydrogen production capacity by 2030.
In theory, hydrogen represents an ideal alternative fuel source for commercial flight, as well as being a zero-carbon fuel. Only producing water vapour when burned, it is plentiful and more energy-dense than kerosene. This last point is particularly important given the significant amount of energy required for a turbo jet engine to achieve lift off, and complete its required mileage in a cost-efficient way.
A design rethink
Making its recent announcement of three different aircraft concepts, with the aim of taking to the skies by 2035, Airbus is the first major aerospace player to put solid plans in place for developing hydrogen-fuelled designs. However, it's important to note that only one of the three concepts would currently be capable of replacing existing long-haul aircraft.
The chemical properties of hydrogen will effectively require OEMs to completely rethink aircraft design if the goal of making the transition to hydrogen fuel is to become a reality. For example, in current aircraft, kerosene is stored predominantly in the wings, where it is also circulated to help balance the plane during flight. However, hydrogen is a highly flammable fuel and aircraft wings are not currently able to store it safely, at a high pressure. This presents the practical challenge of finding another space within the aircraft where the gas could be stored in order to make hydrogen-fuelled flight more viable. Current aircrafts also contain a number of pipelines and other infrastructure that would effectively become redundant following a switch to hydrogen, and there would also be a requirement to replace fuelling infrastructure within airports on a global scale.
In order to achieve a successful switch to hydrogen fuels, the industry will need to develop a new supply chain. This will involve not only finding ways to extract hydrogen en masse, but also techniques for storing it safely. In order to leverage cost efficiencies, OEMs should consider opportunities for cross-industry collaboration in this area, for example, rail depots are also likely to require substantial tanks for hydrogen storage.
Supply chain reaction
When developing supply chains, a key area for the industry to consider will be how to identify potential procurement partners and support them as they scale to become mass production suppliers. Adopting an end-to-end supply chain perspective and making use of digital technologies to improve efficiency levels will be vital, enabling manufacturers take a prototype to production at pace. Rolling out the use of hydrogen fuel will also require the aerospace sector to adopt a new approach to intellectual property (IP). Whereas currently OEMs would expect to hold the majority of IP rights, in the future it will become essential to develop valuable partnerships with industry disruptors, in order to bring new sustainable technologies to market.
It's important not to shy away from the fact that achieving a more sustainable future for the aerospace sector will come at a cost. In an industry that typically operates on low margins, cost is often a key driver for investment decisions. As such, there will always be a need to balance the speed of reducing emissions against the availability and financial viability of alternative fuel technologies. In practice, this will likely involve the need for government intervention and improved collaboration between policy makers, academics and manufacturers in order to develop green solutions in mass quantities.
Consumer choice will also play an important role in making a green future affordable for the aerospace sector. With the commercial aviation industry driven by price disruptors, such as Ryanair and EasyJet, the willingness of passengers to fund sustainable technologies through higher ticket prices is at the crux of the emissions reduction challenge.
A greener future
Ultimately, the holy grail in realising a greener future for commercial flight is to achieve the highest possible emissions improvements, at the lowest possible cost. While hydrogen may seem like the perfect solution to the industry's problems, it's important to bear in mind that often in the transport industry, "ideal" solutions are overlooked in favour of cheaper alternatives. For example, biojet – a subset of fuels that mimics the behaviour of conventional jet fuel – could achieve similar emissions benefits to hydrogen without many of the switching costs involved in upgrading infrastructure.
While the pressure is on for the industry to become zero carbon, the key to achieving this goal will be delivering a financially viable transformation. By investigating a range of zero-carbon technologies, looking for opportunities to collaborate across industries and forming strategic partnerships with industry disruptors, UK aerospace manufacturers can clear the flight path to a more sustainable future.
Related Posts