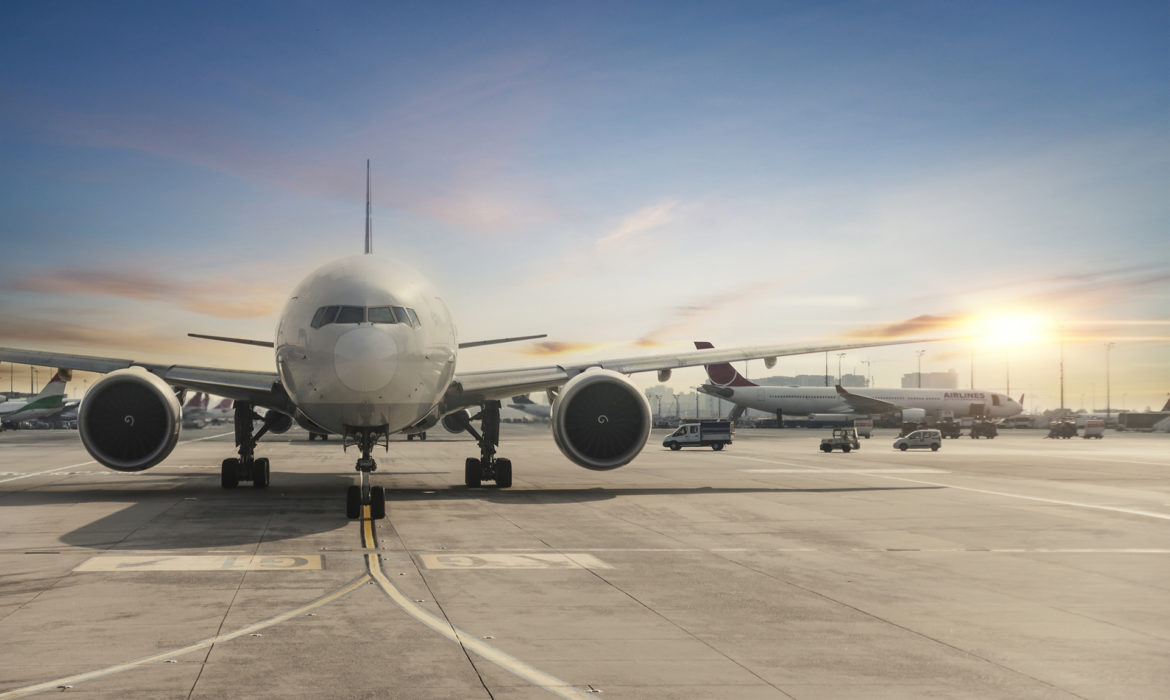 Paul Adams is a director specialising in Aerospace at Vendigital. He recently shared his insights with Royal Aeronautical Society.
The aerospace industry could never have predicted the crisis that has unfolded this year in the shape of the Covid-19 pandemic. With airlines grounded and international travel restrictions only now beginning to lift slightly, demand for replacement aircraft has plummeted and could take several years to recover.
Data released recently by the International Air Transport Association (IATA) for Q2 shows that global airline revenues fell by almost 80% compared to the same period last year. With many borders still closed, airlines have been unable to operate commercial flights and they have been rapidly burning cash as a result. According to IATA, the industry burned $51bn in cash in Q2 and the situation is expected to continue through 2021.
IATA's Director General and CEO, Alexandre de Juniac, has commented that "the crisis is growing longer and deeper than anybody could have imagined". It is clear that even where restrictions on international travel have begun to ease, with the UK Government announcing 'air bridges' for example, uncertainty about the impact of a 'second wave' and further country-specific restrictions will continue to peg back demand for replacement aircraft and have a limiting effect on passenger numbers for some time to come.
While it might be too early to talk of green shoots, a small increase in domestic traffic is evident as the airline industry re-emerges from its enforced hibernation. However, with reduced numbers of passengers onboard each aircraft, operators will be prioritising the use of newer aircraft, due to their enhanced operational efficiency. Reduced international traffic also means most of the aircraft taking to the skies are narrow-bodied, rather than their wide-bodied counterparts that are mainly used for long-haul flights. These factors will have a knock-on effect on demand for replacement aircraft and reduce MRO volumes. The short term cash and profit impact of this second factor in particular cannot be understated.
Effect on the supply chain
As aircraft manufacturers and major OEMs react to these dramatic market changes by scaling back production and announcing job losses, the full impact on the supply chain is only now becoming apparent. The vast majority of suppliers in the UK and mainland Europe are small and medium-sized businesses, many of them producing parts for the commercial aviation sector alone. Many of these businesses will be pushed to the brink of insolvency by cuts further up the chain.
While reports suggest that some major programmes will be cut by more than half for the next two years, aircraft manufacturers and major OEMs know that the key to survival lies in keeping supply lines open and ensuring they are ready to ship when needed. To achieve this, they will need to take intelligent sourcing decisions and keep a close eye on the Covid-19 risk landscape. For example, they need to understand what parts they are buying from where and consider whether any are coming from high-risk territories, where the infection rate is still rising sharply.
A good example of this is the surge in cases in India in recent months, a country that plays a critical role both in the provision of parts but just as crucially, engineering services, that enable the rest of the supply chain to operate effectively. They should also keep a close eye on where the pandemic could hit next, and consider how they might respond to localised outbreaks, which could force more temporary shutdowns. Since March, the Covid-19 risk map has shifted considerably. While Wuhan was the source of the outbreak, China and some other Asian countries, such as South Korea, were among the first to restart production, which is now restored to pre-pandemic levels. With the number of new infections in decline, production in many parts of mainland Europe has also restarted. For the US, the outlook is less certain as the pandemic continues to cause problems and some states have re-introduced restrictions.
As well as understanding the risk profile of the territory where parts are being sourced, OEMs will need to consider how goods are being transported between countries. With airfreight volumes significantly reduced, many parts are being shipped or transported by road and rail. Making sure logistics solutions providers are able to operate, and understanding the constraints affecting their services, could help to minimise unwelcome delivery issues or breaks in supply. OEMs should also take steps to reconfirm their order book to ensure they have a good understanding of the probability that each will be fulfilled on time and in full.
Co-ordinating an industry response
Having studied their supply chains and assessed all relevant risk factors, some OEMs have already taken action by re-allocating orders, supporting suppliers and, in some cases, they have even decided to bring work in house. Practical steps need to be taken to support supplier cashflow however and a cross-sector task force has been established with the support of industry body, ADS, and the Aerospace Growth Partnership, spearheaded by former Airbus Executive, Tom Williams. This national task force has a key role to play in co-ordinating the industry response and the UK Government must now step up to provide specific support to the industry, as the French and German Governments have already done.
This support will be imperative to allow the industry to recover strongly from this crisis. Indeed, history shows that businesses that invest early in a recovery are best placed to secure a strong future market position. A good example of this is digital readiness, which has already become an important factor in increasing supply chain resilience. Manufacturers that have put in place a well-structured digital infrastructure that gives them access to accurate real-time data will be better placed to react to market volatility on the road to recovery. Investment in automation to facilitate the remote fixing of machinery, for example, could also improve operational efficiency and protect business continuity. Much of this technology is now considered 'off the shelf' in other industries and, as such, it represents a relatively low-risk investment. Such investments will be key to building a long-term, competitive UK supply chain.
Related Posts