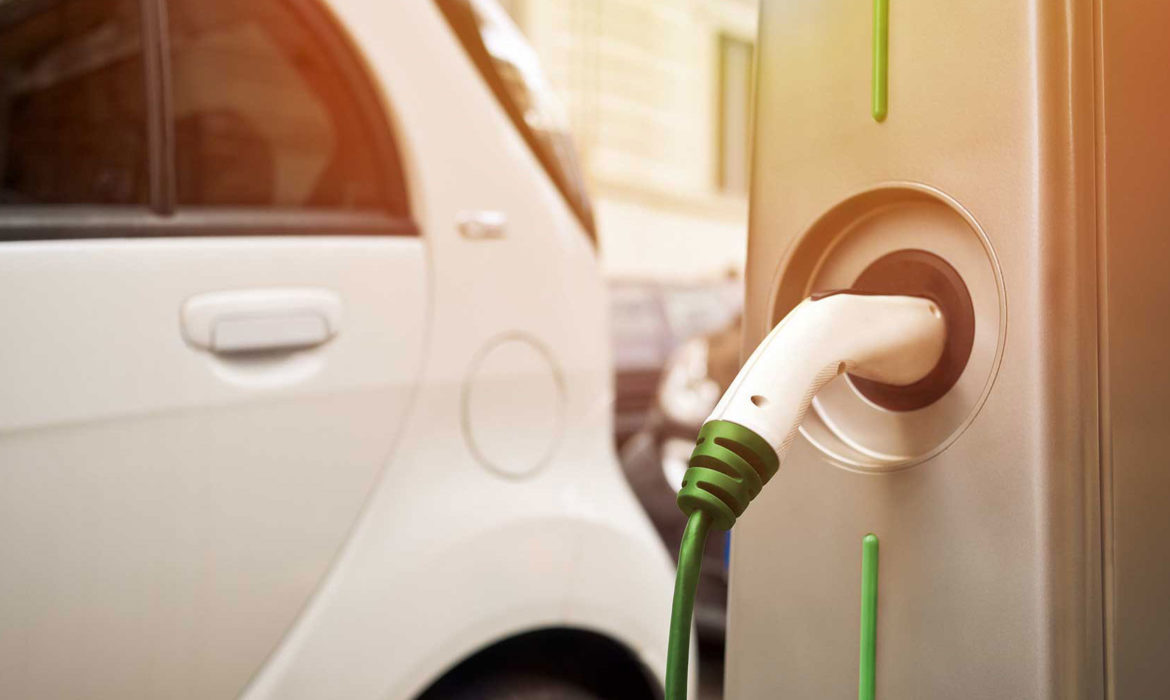 Jaguar Land Rover (JLR) has called for the creation of multiple 'gigafactories' to provide the large volume of batteries needed to fuel its electrification strategy. As well as allowing the AM to ramp up manufacturing volumes, these facilities could play a vital role in differentiating its offering. So what steps are needed to make the UK a global leader in battery technologies and drive the sector's electrification strategy asks Richard Gane of Vendigital?
JLR's CEO, Ralf Speth, recently announced a multi-billion-pound investment in UK electric car production. However, this came with a warning that if battery production were to leave the UK, car production would follow. While the UK's output of electric vehicles (EVs) is predicted to top two million by 2040, this will be largely dependent on the sector's ability to scale-up its battery capacity, and investment in 'gigafactories' is one of the proposed solutions. First coined by Elon Musk to describe his giant Nevada-based battery factory, each site would have sufficient capacity to send 500,000 EVs onto the road.
As well as representing around 30-40 per cent of the heavy-duty manufacturing costs of EVs, batteries are key to AMs' efforts to differentiate themselves in an intensely competitive global marketplace. While generally speaking, all-electric models currently available on the market have broadly similar capabilities, innovations in batteries –allowing greater range and chargeability – are increasingly important as AMs' electrification strategies evolve. Gigafactories could therefore play a crucial role in bringing such emerging technologies out of the lab, and into production on a mass scale.
While the potential cost benefits of sourcing batteries from the UK have been widely discussed, in reality, these may not be significant. Compared to western supply chains, the cost of procuring parts from Asia is generally much lower, especially as China represents one of the world's main sources of lithium ion. Instead, the main value of domestic gigafactories lies in their potential to get innovative solutions into development and production as quickly as possible.
The UK automotive sector is a global leader in innovation, backed by the research of world-class universities and start-ups involved in the development of solid-state and hybrid batteries. However, greater Government investment is needed to realise the potential of this R&D activity. Ironically, much of the research underway in the UK is currently funded by Asian investors, looking to take advantage of the UK's engineering pedigree through investing in intellectual property when the next battery breakthrough is made. In the 1970s, Oxford University invented the lithium-ion battery, only for Japanese manufacturer, Sony, to pip them to the post in commercialising the technology. Increasing the availability of UK funding for battery development will be essential to prevent history repeating itself.
To ensure that UK gigafactories are economically viable, UK-based AMs must be convinced to 'buy British' and much of this will revolve around getting the price of batteries right. The global battery shortage means that suppliers can currently command a high price but with increased UK and global government investment in this area, AMs could soon be taking advantage of lower prices. In the long-term, battery innovations could also help to drive down battery costs. For example, reducing charging times might enable batteries to become smaller in size and cheaper to produce. Moreover, while EVs currently available on the market have vastly improved in terms of their performance, a trade-off between performance and cost is inevitable, so getting this balance right will be key to securing the AM's buy-in.
While in the UK, AMs are betting on batteries and plug-in technologies to fuel their transition to EV production, other global markets are turning their thoughts to alternative solutions, such as hydrogen vehicles. Innovations enabling the environmentally-friendly production of hydrogen from oil and other sources such as seawater could lead to more AMs focusing on fuel cell rather than battery-focused powertrains, doing away with long-established problems around range and charge time. It is possible that AMs choosing to focus on fuel-cell and hybrid technology could benefit from greater flexibility and in doing so, they could futureproof their EV strategy as the market gains momentum.
The future of EV production in the UK is still at a relatively early stage and its direction remains unpredictable. However, with the right investment in innovation and the domestic supply chain, the UK automotive sector will fulfil its electrification potential.
This article originally featured on Qimtek