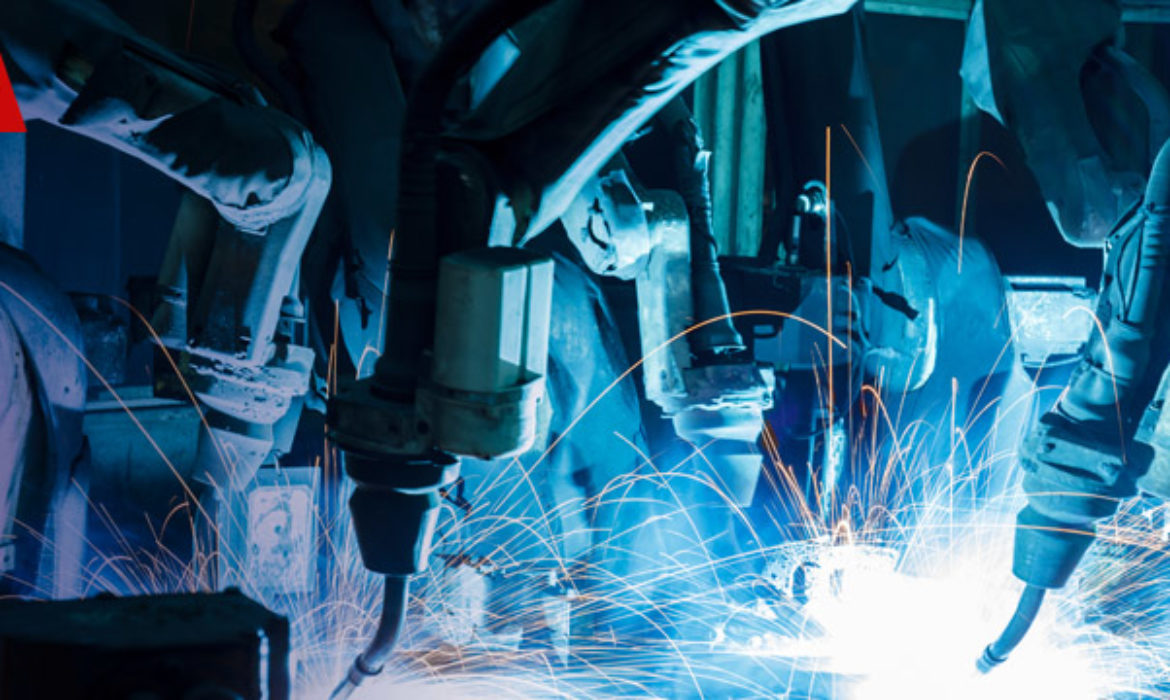 As Brexit draws nearer, Richard Gane explains why Britain should be developing its own mid-tier manufacturing supply chain, at The Times Raconteur.
Despite the uncertainty however, Britain's automotive manufacturing industry is showing signs of resilience. Instead of shifting production to the Continent in the interests of stability, vehicle manufacturers such as BMW have committed to building the new electric MINI in the UK and Nissan has recently confirmed that it intends to build the next generation Juke at its production facility in Sunderland, which represents an investment of £100 million.
Manufacturers could struggle to find local suppliers with the skills and production capacity to meet increasing demand
Despite these upbeat announcements, there is still concern that vehicle manufacturers could struggle to find local suppliers with the skills and production capacity to meet increasing demand, particularly if volumes remain on the low side. Without a reliable source of supply in the UK, their production could be hit by post-Brexit tariffs and customs delays.
Decision time is nearing
Timings are also critical. A prolonged period of Brexit uncertainty, which now seems likely to include a two-year transitional period, could begin to affect the decisions of some original equipment manufacturers (OEMs) about whether to commit to building next generation models in the UK or elsewhere. The production of the current Vauxhall Astra, for example, is expected to come to an end around 2019/20 and French owner, PSA Group, will have to decide whether to continue to manufacture cars in the UK.
Similarly, current production programmes for Nissan's Qashqai and Leaf models are due to reach the end of their life in the next three or four years. While they would prefer to make use of existing production capacity in the UK, will they be willing to shoulder the risk without some firm commitment from the UK Government to lend a helping hand?
Clearly, the more that can be done in the run up to Brexit to bolster UK-based supply chains and invest in future technologies, the better the chance of protecting around 170,000 manufacturing sector jobs and retaining a strong industrial base.
Supplier shortage: where did it come from?
Britain has considerable industrial heritage in the automotive sector and still has a strong reputation for its R&D and advanced manufacturing capabilities. However, the rise of the interconnected European supply chain has eroded much of the mid-tier supply base leaving just a handful of 'super suppliers' making value-added components such as electronics, drive trains and gearboxes, located mainly on the Continent.
Without the volume orders to attract investors and lacking the funding needed to invest in new equipment, many mid-tier component suppliers in the UK have long since been forced out of business. Those that remain in the UK are mainly low-volume, assembly or make-to-print operations that lack any proprietary assets, or they are niche, innovation-led businesses that lack the scale to mass produce.
Since Jaguar Land Rover ceased production of the Defender in the UK in January 2016, the last vestiges of the UK's component manufacturing industry have shrunk significantly. Recent news that Ineos is considering making its look-a-like 4×4 overseas seems to indicate that there is little likelihood of it re-emerging soon.
With Brexit looming, if Britain wants to grow its own mid-tier supply chain, it will need to start from scratch. It is not going to be a straightforward matter of transferring skills and diverting investment. As Nissan's European managing director, Colin Lawther, has identified, re-locating parts-makers to the UK is likely to require a significant government support package of around £100 million.
Not the end of the line
The prospect of post-Brexit tariffs and customs delays, combined with significant gaps in the local supply chain and a degree of political uncertainty, have so far failed to drive vehicle manufacturers away from the UK. For the moment at least, most are choosing to stay put and hope for the best.
There is obviously some sense in this approach. In the current climate of uncertainty, now is not the time for capital-intensive industries to make rash decisions.
If there are further strong falls in the value of the pound, which many analysts are predicting, this could make British-made products even more attractive to overseas markets
It is also possible that some OEMs are hoping that the post-Brexit future turns out to be better than expected. For example, if there are further strong falls in the value of the pound, which many analysts are predicting, this could make British-made products even more attractive to overseas markets and depending on the sourcing model adopted by individual OEMs, export-driven profits could help to offset the impact of tariffs and increasing import costs.
While Brexit-related changes are unlikely to enhance profits – at least, it would be very surprising if they did – it is possible that they may not be as damaging as first thought.
Shaping the electric car future
There is also growing interest in clean motoring across Europe and much is centred on research and development initiatives taking place in the UK. The Volvo/Geely /Emerald (ex-London taxi) initiative in Coventry, for example, is already mass-producing vehicles with electric motors and advanced hybrid drive trains.
Eager to leverage this emerging capability and invest in production capacity, Jaguar Land Rover has recently announced plans to build a new electric vehicle battery centre in Coventry and has committed to making only electric or hybrid cars by 2020.
Adding to the excitement, James Dyson has recently announced plans to launch an electric car by 2020 and while the news has attracted some scepticism, his decision to invest in Sakti3, a company that specialises in lighter-weight solid state batteries, in 2015, suggests he could at least have the power supply sorted.
BMW's decision to make the electric MINI in the UK is further endorsement of the strength of the local electric car supply chain. Many believe there is now sufficient momentum for Britain to build on this; becoming the new hub for electric car technologies in Europe.
While the current Brexit uncertainty is set to continue for some time yet, the outlook for Britain's automotive manufacturing industry remains reasonably strong. With some strategic investment to re-build the local supply base and accelerate the development of emerging electric car technologies, it could emerge even stronger still.
Read the full article here.